Many who spoke to Business Hallmark noted that the incessant hike in the prices of household goods, especially foodstuffs which have pushed inflation rate to about 20 per cent, has made it very difficult for them to shop for Christmas.
Rice which many serve during the Yuletide celebration, which was sold for between N9,000 and N13,000 this time last year, now goes for between N18,000 and N23,000 in different parts of the country. The economic meltdown has caused many State governments to owe their workers salary arrears for  several  months.
Mrs Bunmi Komolafe, a secondary school teacher in Osun state claimed they have been receiving half salary for about one and a half years now and they last collected salary for September. According to her, things have  been very tough for  her family and wondered how she would be able to cope  during this Christmas with half salary and five children to fend for.
Mrs Folake Ayodele, who works with a church in Lagos told BH that she usually buys Christmas wears for her children around November, but because of the economic crunch, she was yet to buy clothes for them and with the look of things, they may have to settle for old ones.
About two million workers have so far lost their jobs this year alo
ne as the economic recession made many companies to fold up or significantly cut down their workforce.
The most recent data from National Bureau of Statistics showed that the country's unemployment rate stands at 13.3 per cent. The situation is further worsened for many Nigerians who had their money trapped in the ponzi scheme, MMM.
A lot of Nigerians had invested millions in the ponzi scheme, which pays 30 per cent returns, with the hope of having something to spend during the Yuletide, only to be told two week ago that it has been suspended till January. David Okoh who is based in Kaduna BH that his Christmas celebration has been ruined because the N100,000 he planned to spend during the festivity is now trapped in MMM.
"This year's Christmas would be definitely bleak for me, because the money I hoped to  spend during this period is now hanging in MMM. I just pray the scheme resumes in January, because it has really helped me," he lamented.
"The feeling  would certainly be horrible, especially when you invest all the earnings for the year into MMM with the hope of doubling it for a fun-filled Christmas and New Year Celebration, only to be told that the account has been frozen till January , I am sure that the feelings will not  be so great," Adeola Oredola posited.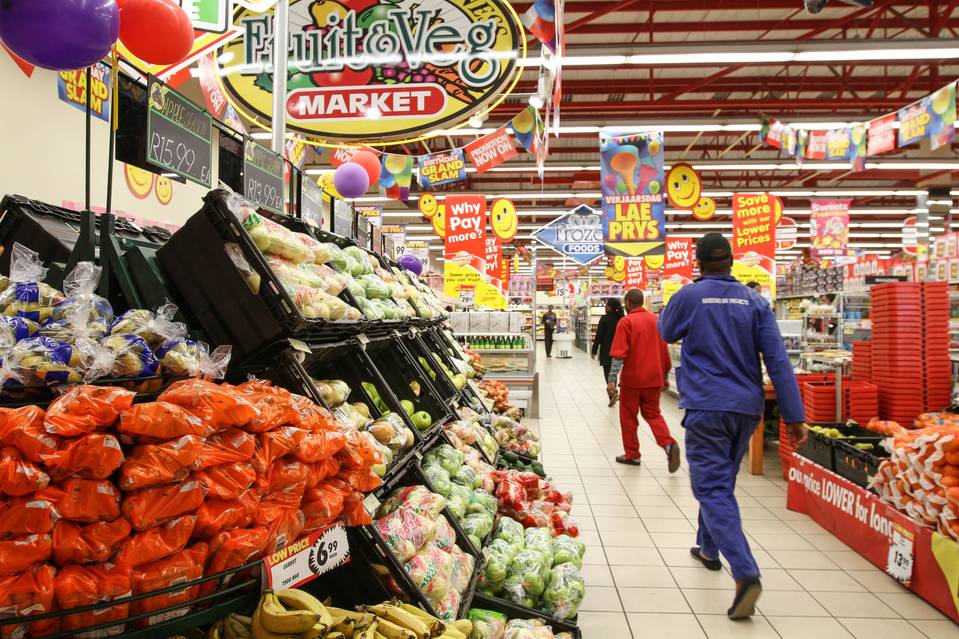 The Certain Bank of Nigeria and Security Exchange Commission had repeated warmed Nigerians against investing in the ponzi scheme, explaining that they would lose their money, because MMM was not sustainable.
Many traders and artisans have also been complaining of low patronage. Chuks Peter, who sells electrical appliances in Meiran area of Lagos said he had never had it this bad. He claimed for some time now, he has been going to shop without anybody requesting  to  buy even bulbs from him, adding that he is not sure of how his family would cope during these  festivities.
Many who usually travel home for Christmas and New Year celebrations said the economic situation would force them to remain in their base. Donald Ezeife, a clearing agent at the Muhammed Murtala International Airport, Lagos, who usually go to the East during Christmas said he can't afford to travel home this year, because business has been very dull at the airport.
The Nigerian economy dipped into a recession by the second quarter of 2016 as the Gross Domestic Product (GDP), slid by a further 2.1 per cent (after skidding down by 0.48 per cent in the first quarter of the year). Several economists and financial analysts have argued that slide in virtually all major economic indicators in 2016 could lead to a full-blown depression if urgent measures are not taken to stem the tide.
Of late, inflation has pierced the roof, as the Naira tumbles in foreign exchange markets with the local currency trading at N475.00/$ in parallel exchange markets; interest rates have equally reached troubling heights with domestic lending rates hovering between 27 and 32 per cent. The price of crude which contributes the highest revenues to the country has dropped sharply from the giddy altitude of $114 per barrel in June 2014 to $32 before settling recently to between $40 and $48 a barrel.
Whereas many industry analysts believe that the nation's revenues have shrunk, they also note that the ongoing recession in the country has been policy induced.
Anger, hunger, Anguish and frustration have pervaded the nation. Some of the policies that experts consider are responsible for the hopelessness of the economy include; the fixed exch
ange rate which has only recently been modified into a flexible exchange rate. This did and has continued to keep investors on edge as forex inflows have significantly dropped off. Unfortunately, prices of goods and services have climbed hurting both middle and low income earners.
With the Monetary Policy Rate (MPC) at 14 per cent, cost of funds has remained high. Manufacturers and other local investors cannot borrow money from banks to fund their businesses at the rate of 27 or 30 per cent. In the light of this, many companies have laid off many workers while others have cut salaries by half and more. It is estimated that more than 4 million Nigerians have been relieved of their jobs given the economic crunch.
Many industry experts have predicted that inflation may hit between 19 and 20 per cent before the end of year. Unfortunately, ameliorating measures of increasing the MPR to 14 per cent has not curbed inflation as expected by the authorities.
Tight monetary policy has not achieved its objectives and this has been worsened by a supposedly liberal fiscal policy which has also not succeeded in expanding economic output.
This has resulted in an economic 'screwdriver' a situation where twists in both fiscal and monetary policy have driven the economy to lower output levels at higher rates of domestic inflation. Faced with the situation both the monetary and fiscal authorities seem to be passing buck with the fiscal authorities urging the central bank to reduce rates while the Bank insists that the finance ministry should cut back on fiscal borrowings and raise domestic taxes such as the Value-Added Tax (VAT) to stanch the leak in the budget and fund the deficit.
Torn between the arguments of both economic policy institutions the presidency appears to be in a state of unguided confusion. The more the presidency tries to fiddle with policy tools the deeper the depth of hardship they seem to inflict on Nigerian businesses and workers.
The Buhari's economic team was constituted six months after he assumed office as the President of Nigeria. The team emerged after he had carefully selected his best experts with the hope of turning around the nation's economy. In the team that are supposed to run a better economy than the previous government are Minister of Finance, Mrs Kemi Adeosun, Minister of Budget and Planning, Senator Udo Udoma Udo, Governor of the Central Bank of Nigeria (CBN), Mr. Godwin Emefiele, Dr. Abraham Nwankwo, DG, DMO, Dr. Adeyemi Dipeolu, Special Adviser on Economic Mathers to President Buhari, Oluyemi Oluleke Osinbajo, Vice President of Nigeria, Dr. Okechukwu Enyinna Enelamah, Minister of Trade, Investment and Industry.
This group of professionals has been entrusted with the herculean task of reversing the recessionary trend. They are expected, in addition to using the instrumentalities of fiscal and monetary policies, to think out of the box and save the nation's economy from sinking into further depression.
They have therefore, grappled with current economic challenges such as government spending, exchange rate, inflation, interest rate, partial restriction of forex to importers of 41 items to grow the economy. Yet all the major economic indicators have trended southwards as the GDP slipped into the negative of 2.1 percent in the second quarter 2016. It is not clear whether they are going to succeed in saving the economy from its continuing drift to the dangerous zone.